A well known company on Malta is expanding their IT-team and are in need of an IT-Agent that among many other tasks can take care of accounts and mailboxes creation as well as diagnose, troubleshoot and resolve technical problems. They are looking for a candidate that are able to start within a short period of time.  
Despite Malta's small geographical size, the island offers lots of events and thing to do. In the summer, the island is among one of Europeans' favorite destinations, as there is ample of opportunities for diving, snorkeling or other water sports during the daytime. You can spend your afternoon in Valletta's narrow cobbled streets or at one of the temple's beautiful historic monuments. In the evening, cocktails can be enjoyed with culinary delights from all over the world.
Malta is an old English colony and the spoken language on the island is English and Maltese. Therefore you will also be quick to notice that you drive on the left side, and eggs and bacon are the standard breakfast.
Our customer offers financial platforms where customers can register and buy and sell eg. cryptocurrency and shares. The company was founded in 2012 and they already have over 350 employees. It is very important for the company that the employees are happy and satisfied in order for them to continue in a great work-atmosphere with many development opportunities. 
The company wants to make sure that you will get the best start and they therefore offer you 2-3 weeks of training where you will get all the required information about the company and your tasks. 

They appreciate their employees and offer medical insurance as well as discount at one of the best gyms on Malta. Are you moving from another country to Malta? No worries, you will receive a relocation package with 1 month of free accommodation and refund of flight ticket. 
The job:
Planning implementation and improvements of IT infrastructure while ensuring continuity of IT related services,
Managing and solving IT related incidents and requests, received through the internal ticketing system, by providing direct assistance when the matter can be solved locally and escalating others to support when cannot be resolved locally.
Diagnose, troubleshoot and resolve technical issues surrounding Windows OS, MS Office, network, e-mail, CRM/Plexop, Zoiper and hardware in a timely manner ensuring reliability and stability.
We are looking for:
Fluent in English (fluent in Italian is an advantage).
2 years' experience in IT is a must.
Degree Qualification is an advantage.
Are you ready to get a great career on the sunny island of Malta? Then do not hesitate to send your CV.
---
Holiday - 25 Days
Relocation - Ask the recruiter
Trial Period - 3 Months
Start Date - Ongoing
How to nail a job interview via Skype

4 tips on how to meet new friends when moving abroad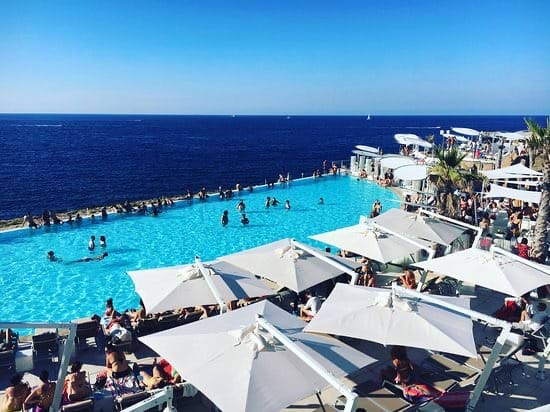 Or, know someone who would be a perfect fit? Let them know!