Magical Lisbon! 

With a subtropical Mediterranean climate, Lisbon is a place where you can find only super-hot summers and mild winters. Locals are very welcoming and pleasant to be around, but what is cool is that you find all possible nationalities in this city! There are many cultural events and concerts all year round and everybody uses Facebook to keep up with all of them and always meet new people.- It's a perfect blend between cultural and modern life.
We are looking for 4 Team leaders, with experience for a new project opening in September. 
1 Norwegian, 1 Danish, 1 Finnish and 1 Swedish. 
Are you fluent in any of those languages and are you ready for a new career adventure? -Then this job is for you! 
Our offer:
Excellent work opportunity in a dynamic leading multinational company;
Possibility of cooperation with leaders in various industries;
Investment in training and personal development;
Modern, centrally located buildings with canteen facilities and an excellent public transportation connection;
Health Insurance since day one in the company;
Possibility to live in one of our apartments;
Initial flight expenses refund;
Annually complementary return flight to your home country (within Europe);
Free Portuguese language courses, sport activities and organized events;
Free healthy meals in the cafeterias, such as soup, bread, salad and fruit.

Your Profile: 
Fluency in English (minimum B2 level);
Native or near native: Finnish Speaker, Norwegian, Swedish or Danish
Experience in contact center and customer service;
Management, interpersonal and team work skills;
Achievement orientation and job motivation
Your responsibilities:
Manage a team of 15 Customer Service Representatives;
Responsible for the development of each individual, to be accountable for the quality, productivity and attendance of the team;
Proactively maintain and deliver the required service levels to maximize the productivity in the team to ensure the desired operational margin;
Motivate the team and develop actions plans for continuous improvement, reporting to the Operations Manager.
About the company: 
With over 40 years of experience in connecting brands with their customers, The company has become the most trusted provider of omnichannel customer solutions. Always adapting, they care about each customer experience. They put the human touch in everything they do , be it customer care, technical support, customer acquisition, digital solutions, analytics, back office, or other specialized services.
With a team of more than 10 000 employees, from 95 nationalities, we provide services in 35 languages. the company was considered ten times the best company to work for in Portugal by the Great Place to Work Institute and the winner of the "Young Talents Attraction" Award in 2019. Furthermore, we were awarded five times by Exame magazine as one of the best companies to work for in Portugal and the best company within our sector.Also, our company was the fast growing company in Portugal in the past three years by Expresso, Informa D&B and Deloitte.
 Our team is multicultural, highly skilled, and deeply knowledgeable, with a wide range of integrated omnichannel solutions, technology, and the highest security standards.We are trusted with billions of unique interactions worldwide and we want you to be part of it.
Are you ready to join a growing company with big ambitions? Starting date is as soon as possible, so let's have a chat about it!
Contact your recruiter today, we are ready to help you into the application process, it is free and er enjoy helping you into  new career! 
Our Norwegian and Danish recruiter: Linda: ljs@jobsqd.com
Our Swedish recruter: Isabelle: lb@jobsqd.com
Our Finnish recruiter: Melina: mm@jobsqd.com
---
Holiday - 21 days
Relocation - None
Trial Period - 3 Months
Start Date - Ongoing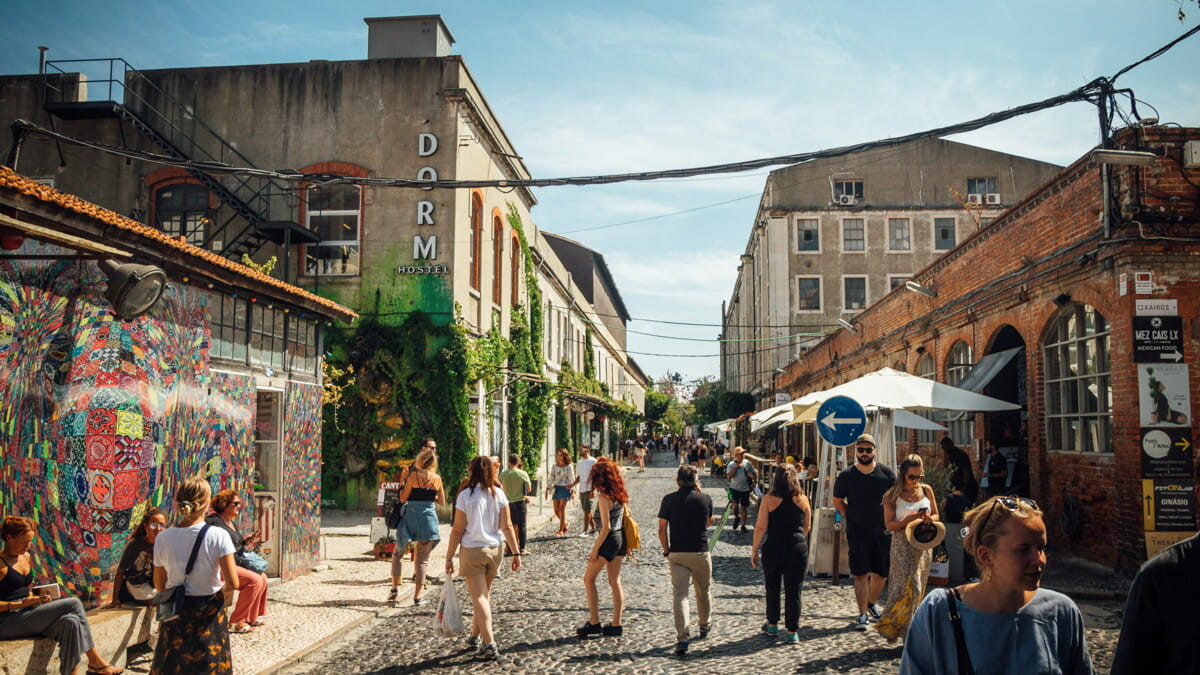 Or, know someone who would be a perfect fit? Let them know!