As an Italian Airline Reservations Advisor, you will develop your valuable technical skills while gaining a privileged view and know-how about one of the most distinguished airline companies in the world.
Lisbon (/ˈlɪzbən/; Portuguese: Lisboa;  (listen)) is the capital and the largest city of Portugal, with an estimated population of 505,526 within its administrative limits in an area of 100.05 km2. Lisbon's urban area extends beyond the city's administrative limits with a population of around 2.8 million people, being the 10th-most populous urban area in the European Union. About 3 million people live in the Lisbon metropolitan area, which represents approximately 27% of the country's population. It is mainland Europe's westernmost capital city and the only one along the Atlantic coast. Lisbon lies in the western Iberian Peninsula on the Atlantic Ocean and the River Tagus. The westernmost portions of its metro area, the Portuguese Riviera, form the westernmost point of Continental Europe, culminating at Cabo da Roca.
Your future project
You will be working from home, you have to be in the area of Lisbon, but you do not need to go to the office :) 
Because of this "new way of working" there are some requirements to your home internet etc: Home Office Requirements:
Internet capacity DSL with min. 16.000 speed
Only fixed cable connection (cable or DSL)
Download: min 8Mbit
Upload: min 2Mbit
Ping to google.com max 70ms
Good router (Fritzbox or similar)
Connected to router via Ethernet cable, no Powerline adapters, in-house Wi-Fi, repeaters
Lockable room
Office chair
As an Italian Airline Reservations Advisor, you will:
Booking management (altering, canceling or creating new reservations). 
Assist clients via inbound calls in the after-sales process by answering inquiries regarding the reservations and attending potential requests.
Managing the reservations back-office (ticket issuing, modification, and cancellation of reservations). 
Have a unique opportunity to start working in the aviation world where you can directly contribute to the company's fast-paced growth, and internally progress different job positions.
We are looking for
Native or Proficient Italian and fluent English (minimum level B2).
Excellent communication skills coupled with empathy and team spirit.
Previous experience with GDS tools like Amadeus, Galileo or Sabre is preferential.
Previous experience in Customer Service or a tourism/travel representative is a plus.
For non-EU residents, it is mandatory to have a valid work permit.
We offer you
Competitive wages (14 monthly payments per year)
Performance bonus
Transportation allowance
Health insurance with a dental plan (after 6 months contract)
Relocation package – accommodation in a shared apartment for 6 months and flight reimbursement. 
Life at our company
Work with adventurous people from over 15 nationalities
Benefit from our modern amenities, an on-site doctor, many discounts in local businesses, company parties and events and much more! 
We promote inter-company mobility to work at any of our sites around the world. 
New and modern office located where the action is: Lisbon- Portugal.
If you are interested and can see yourself living in beautiful Lisbon, give Nik an email or text and he will help you set up your CV to give you the best changes to get the job, he will prepare you for the interview and also explain and guide your through the process. 
Nik Poland: np@jobsqd.com
---
Holiday - 25 Days
Relocation - Ask the recruiter
Trial Period - 3 Months
Start Date - Ongoing
How to nail a job interview via Skype
5 signs you should consider relocating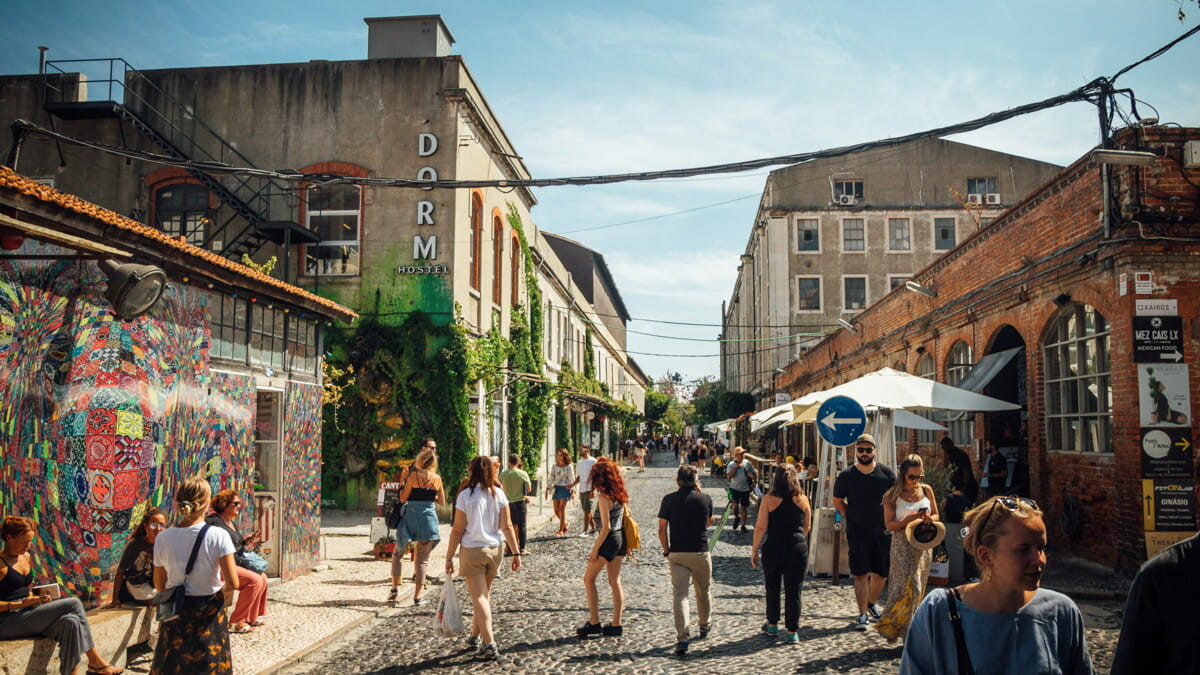 Or, know someone who would be a perfect fit? Let them know!