We are looking for an administrative ninja, who can save us a lot of time, help the recruiters deliver and support our clients with updates and personal responds. 
As our company and client base is growing we need help with communication and administrative tasks. We need a person who can be the contact point both towards our clients but also for our recruitment team. You will be spending your time mostly in contact without clients ensuring that the application processes are on point, but also speaking to our recruiters, getting feedback and building a setup for communication within the company to enable the daily work to go as smooth as possible.
We are a young and dynamic team and we are looking for a professional who fits into our international startup environment. We enjoy jokes and Friday beers online, your professional profile is important but we will also be looking for a profile who fits into the team. Bring your personality and your ambitions -It is all about the joy of the work you are doing, happy people deliver better!
About the job:
25-30 hours per week, remote
Work hours between 09.00-17.00 CET
15-20 remote colleagues all around Europe
You will be the contact point for all companies we recruit for
Ensuring backend messages are up to date for the team
Building a good connection and communication within the team and towards the clients
Updating recruitment platforms and keep track of candidates process
Meetings with clients regarding new positions, writing up positions for website
Translation work, administrative
Hosting Online Friday meetings over skype for the team
Requirements:
Fluent in English (level c1 minimum)
Sales or recruitment experience considered a plus
Love problem solving
Great organising skills
Good networking skills
Knowledge to googles products and online systems is a big plus
Emphatic and chatty
Delivering under pressure
Keep calm doing pressure, and hungry for results
We offer:
A remote job, with fun international colleagues in growing Startup 
Good salary
Great forum for networking
Freedom and responsibility
Agile work, and possibility for growth
Are you ready to join a growing company with big ambitions? Starting date is as soon as possible, so let's have a chat about it!
Contact Partner and HR responsible Lasse Bollerup on lb@jobsqd.com
We look forward to welcoming you to the team!
---
Holiday - 21 days
Relocation - None
Trial Period - 3 Months
Start Date - Ongoing
How to be efficient, multitasking
How to nail a job interview over Skype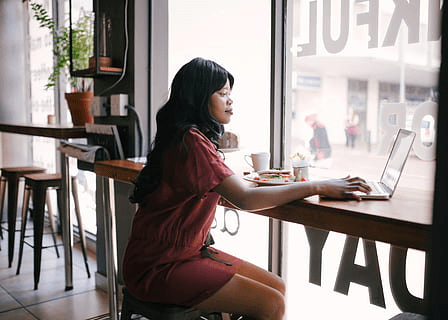 Or, know someone who would be a perfect fit? Let them know!