Do you want to work in a place with over 300 days of sun each year? Do you have experience as a Media Buyer? We are looking for you! An international company is hiring an experienced Media Buyer for start as soon as possible. You  will among other tasks build, coach and lead a team of Media Buyers. 
Despite Malta's small geographical size, the island offers lots of events and thing to do. In the summer, the island is among one of Europeans' favorite destinations, as there is ample of opportunities for diving, snorkeling or other water sports during the daytime. You can spend your afternoon in Valletta's narrow cobbled streets or at one of the temple's beautiful historic monuments. In the evening, cocktails can be enjoyed with culinary delights from all over the world.
Malta is an old English colony and the spoken language on the island is English and Maltese. Therefore you will also be quick to notice that you drive on the left side, and eggs and bacon are the standard breakfast.
Our customer offers financial platforms where customers can register and buy and sell eg. cryptocurrency and shares. The company was founded in 2012 and they already have over 350 employees. It is very important for the company that the employees are happy and satisfied in order for them to continue in a great work-atmosphere with many development opportunities. 
We offer:
The company offer you 26 days of paid vacation days per year. There will be Friday bars and social gatherings with the company, so you will get to know colleagues from different department. Besides this you will receive food tokens for local cafes and restaurants. 
The job:
Manage the advertising monthly budget 
Relies on extensive experience and judgement to plan and accomplish goals 
Report to top management 
Attend strategy meetings and brainstorm on media buying initiatives 
Train and supervise media department employees 
Build relationships with media sales companies
We are looking for:
Experience as a Media Buyer - minimum 1 year 
Experience in sales (advantage) 
An excellent negotiation and analytic skills is a must 
Good level of English 
Fluent in Arabic (Written and verbal) 
Are you ready for the challenge? Don't hesitate to contact our recruiter.

Isabelle: IB@jobsqd.com.
---
Holiday - 25 Days
Relocation - Ask the recruiter 
Trial Period - 6 Months
Start Date - Now
5 signs you should consider relocating

10 tips that will give you a great start in any EU country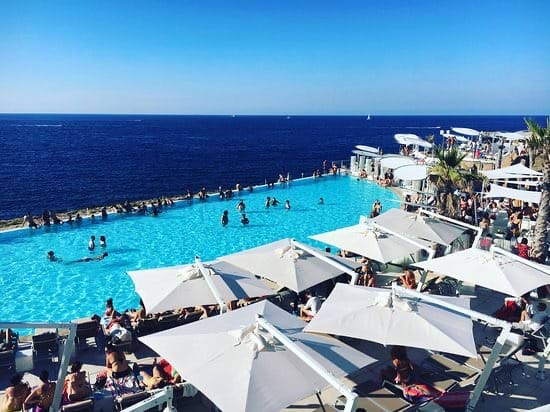 Or, know someone who would be a perfect fit? Let them know!