A job as an affiliate manager gives you an exciting workday, with lots of responsibility and opportunities to make a difference within a fast-growing company. 
As the Italian Affiliate Manager for the casino and Sports products, you are responsible for the Italian Market, to work with our team and be responsible for all acquisition activities across all channels, by forging lasting relationships with Affiliates, which will result in bottom-line growth in retained value.
Your responsibilities include, but are not limited to:
Manage all the existing affiliates (Online and Retail), ensuring campaigns are kept within budget and maximum ROI is achieved.
Work with Retail Area Managers to find the best acquisition solutions for Retail affiliate partners.
Analyze campaign activity to ensure affiliates deliver the best ROI.
Manage the affiliate budget including commission and budget spend.
Implement affiliate-marketing activity including email campaigns, newsletters, blog, etc to increase revenue targets.
Handle business deal tracking, monitoring, closing, and other related activities as needed.
Initiate new campaign ideas, incentives and bonuses for the affiliate scheme.
Develop the affiliate marketing strategy with the aim of recruiting new affiliate partners and delivering player registration volume.
Provide incentives to top-performing affiliates to assist them in maximizing their efforts.
Key Skills/Experience:
In-Depth knowledge of the Italian online affiliates markets.
A good understanding of the Italian Retail affiliates markets would be a plus.
Strong team management and partnership management skills.
Effective sales and negotiation skills.
Driven and results-orientated.
Fluent in Italian and English.
A good understanding of online tracking technology and segmentation.
Good knowledge of casino and sport at all levels and a good understanding of the online gaming industry.
The ability to work to clear deadlines but also to work independently.
Knowledge:
Working knowledge of Affiliate marketing tools such as SEMRUSH.
Be interested in and understand the various types of online gaming activities in the iGaming sector (poker, casino, sports, book etc.)
Perform new customer acquisition through research, referrals, networking, cold calling, data feeds and emails.
Maintain open communication with all affiliates on day-to-day issues.
Stay current with trends in affiliate marketing and identify new opportunities.
Organize and coordinate trade shows and other promotional activities required to maximize affiliate relationships and acquisitions.
Work with the management team to execute and close new affiliate deals.
Qualifications and Education Requirements:
High school diploma or equivalent; post secondary education recommended. 
Malta is a beautiful little island country in the middle of the Mediterranean, it is full of history dating back more than 7000 years. 
In the summer tourists from all around the world visit the Islands to enjoy the sun, the fantastic azure blue waters and the unique mix of Italian, Arabic and Mediterranean food. 
Malta can give you a good balance of tranquility and full busy life which is best shown in the contrast of winter and summer on the island. You will experience a melting pot of nationalities who work and study on the Islands. Maltese people are very open to helping, very proud and they are eager to share their history with newcomers. 
Do you see yourself fulfill these criteria, then you are the person we are looking for, and then you got yourself a job in Malta
---
Holiday - 25 Days
Relocation - Ask the recruiter
Trial Period - 6 Months
Start Date - Ongoing
10 tips that will give you a great start in any EU country

4 tips on how to meet new friends when moving abroad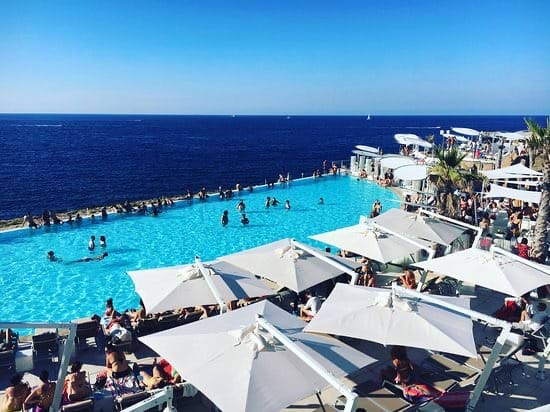 Or, know someone who would be a perfect fit? Let them know!