We have the job for you!

Athens has something for everyone, from incredible food to picturesque beaches, delicious wine to fascinating history – it hasn't been rated as one of Europe's top destinations to visit any time of the year by chance or coincidence!
There are great restaurants and bars, new world-class cultural venues, and an art scene brimming with creativity and confidence.
The company is one of the largest in the world and has over 250.000 employees across Europe and are currently setting the benchmark within their industry. They specialise in Business Process Outsourcing and are at the top of their field and widely regarded as one of the best.
About the job:
– Interact with existing customers via calls, mail or chat.
– Handle customers' complaints and issues with patience and empathy.
– Be able to solve efficiently all the technical issues.
– Record details of customer contacts and what actions are taken.
We are looking for candidates who:
– Are fluent in any of the following languages; Czech, Slovak, Danish, German, Swedish, Norwegian, Dutch, Finnish, French or Slovenian.
– Have a passion for Customer Service and Care, and a desire to work within the industry.
– Have advanced communication /soft skills.
We offer:
– Pre-paid flight and pick up from the airport.
– 14 days of accommodation in a hotel.
– Help in finding an apartment in Athens as well as opening bank accounts and any paperwork you need.
– 3-4 weeks of paid training on the latest software and systems.
– Learning skills recognized throughout the business world Competitive salary.
– The first step of your international career and a new adventure.
So do you want to work within Customer support, get an attractive relocation package, an incredible experience in Athens, live in a warm country and make friends for life?
Then don't hesitate to apply for this job!
If you have any questions, feel free to get in contact with our recruiter
Linda on his email LJS@jobsqd.com
---
Holiday - 25 Days
Relocation - Ask the recruiter
Trial Period - 3 Months
Start Date - Now
4 tips on how to meet new friends when moving abroad

How to nail a job interview via Skype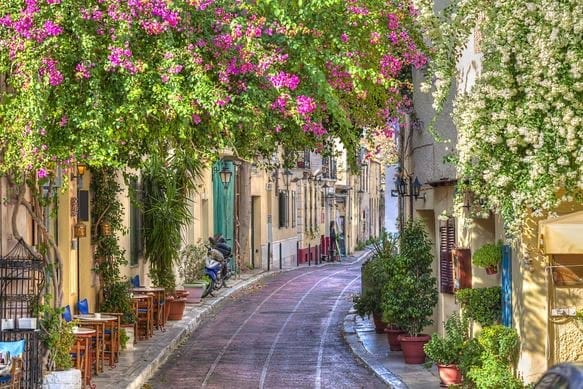 Or, know someone who would be a perfect fit? Let them know!